By HELEN COMPSON (first published in Business Edge, April/May 2021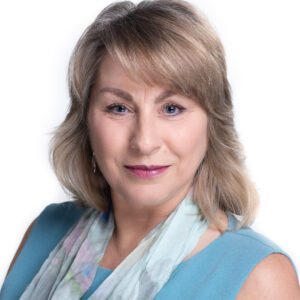 When Julie Roff launched ABC Translations in 1997, she was working out of a spare bedroom in the family home with the part-time assistance of her sister-in-law.
She remarks wryly that due to Covid, she's back in the same bedroom, now converted into an office.
However, in the years in between, she has turned ABC Translations into a business with five members of staff and a network of 1500 linguists proficient in more than 90 languages and dialects.
Intent on achieving the right fit between translator and client, Julie and her team go well beyond the literal translation of words. She said: "We work in heavy-duty areas such as patent registration, family law and clinical negligence claims and in the process deal with a lot of legal and/or highly technical reports.
"So, with a patent, for example, yes we need a translator capable of processing technical information, but then we narrow the focus. Is it in the field of telecoms or mechanical engineering or biochemistry? And if it's biochemistry, say, what is the specific speciality required?
"We use the translators with the right sub-specialisms as well as the ability to translate technical data, because they're not just translating a letter from somebody's pen-pal – it's going to be filed and go to court."
While the majority of ABC's clients are based in the UK, the translations produced for them can go all over the world. One might be the brochure designed to accompany a product going for export, another the documentation for an insurance claim, and a third a licensing agreement defined by contractual law.
Equally, on any given day the interpreters the company sources could be attending a court case, an asylum hearing or a hospital appointment. The scenarios are endless and the clients many.
Julie says that in ABC's first week of existence, in 1997, it probably pulled in three pieces of work but "as translating jobs aren't huge, you need a lot of them".
It wasn't long before the commissions did start to roll in though, thanks in no small part to the track record she'd built working for another company in the field.
Her younger self actually started out on a career with a building society, but having become disillusioned with that – "I was working in a branch in Brighton that was being managed from Lancashire, with a serious North/South divide in operation" – she moved on to become a financial advisor. When the business of mortgages and insurance palled to the point of boredom, she made her first move into the infinitely more interesting world of languages by joining a translating company.
She worked for that company for six or seven years and all was well until she had her children. She returned from her second maternity leave to find "I had been demoted by my ancient employer, so I left to set up on my own."
Although Julie did study modern languages at school, she is not a translator herself. Rather, she has always focused on the business management side of things, running the office and matching need with solution.
Pre-Covid, ABC had an office in Lancing, West Sussex. Brexit hadn't had much of an impact on her particular business, but Covid had certainly given her pause for thought, she said. "After a consultation with my staff, we have decided to continue working from home from now on, because it offers everybody a slightly better work/life balance.
"I never thought it was something we could do, but the way we've been able to use technology during the pandemic has been a game-changer. We have embraced the Cloud!
"In order to maintain our team spirit, once lockdown restrictions have ended we will have our meetings in person, but we will no longer be working 'in person'."
Contact us now for a free quote.
Whatever you need to have translated, and in whatever language, we can help. We're precise and professional, accurate and approachable.