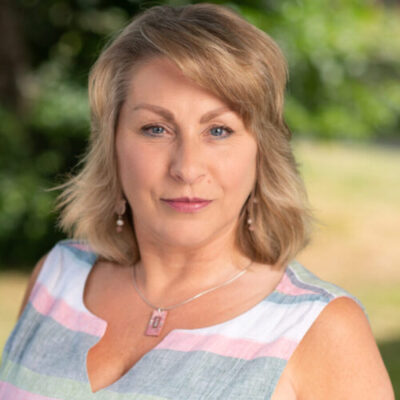 Managing Director Julie Roff is the public face of ABC Translations.
Julie has always loved languages and words – "what they mean and how they work and how they change". She studied French and Spanish at school, spent breaks learning Latin and took evening classes in German for fun.
She initially worked in finance but, needing a change, moved to a translation company, before setting up ABC in 1997.
Julie is active on the local networking scene, regularly attending events at the Sussex Chamber of Commerce as well as Brighton Chamber, where she is president.
Out of work, you'll find her at a festival or watching a play, a show or a gig. She's also a big fan of a silent disco but insists nothing would tempt her to have a go at karaoke. "There aren't the words for what that would be like – in any language".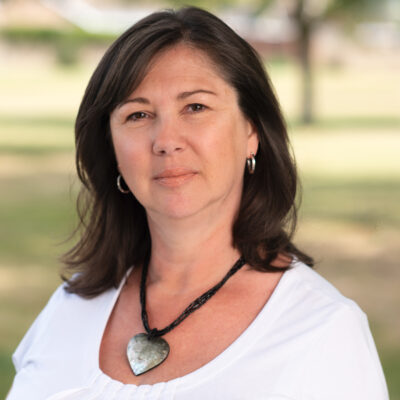 Alison Harding has been working at ABC Translations for more than 20 years. Like all the team, Alison works as a project manager, liaising with translators and interpreters.
It's the perfect job for Alison who loves proof-reading, adores data bases and has a passion for desk top publishing. In the dim and distant past, Alison used to be a medical records clerk so she finds proof-reading translations of such documents particularly enjoyable.
"The best thing about work is using my brain every day – the subject matter of our assignments is always different and can be challenging" she says. She enjoys the human side of working with translators and interpreters and is a big fan of the emoji.
Out of work, she enjoys socialising, cinema and curling up with a good book.
Mandy Holbrook used to be a transcriber and a PA before landing a job at ABC Translations in 2009 – and she found herself in a world she says she didn't know existed.
"I just wasn't aware of translators and interpreters for things like personal injury claims – it was a real eye-opener," she says. "Now I know how important it is and I take huge satisfaction when we send someone to help at what can be a very difficult time."
A highly sociable person who spends her spare time with friends and family, Mandy also gets a buzz from going to conferences and meeting potential clients face to face. "I'm a chatterbox so I also like speaking to our linguists either on the phone or online," she adds.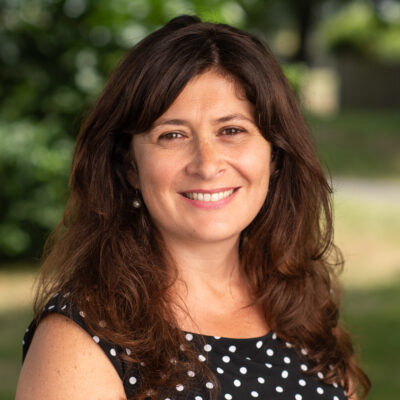 Hailing from Italy, now also fluent in English and Spanish, international political sciences graduate Susanna Vomero used to fly over to the UK during university holidays to improve her language skills. She liked Brighton so much (who wouldn't?) she ended up staying and has now worked for ABC for ten years.
Her wide-ranging role includes proof-reading Italian translations, which she finds highly satisfying. "I love the research part, identifying just the right word or expression for that specific context or subject."
She also likes working with translators whom she describes as "very literate, clever people who do their job with passion."
Married to an Egyptian and mother of a young son born and bred in Brighton, her household is a joyous mix of cultures and languages ("nobody supports the same football team".) Out of work, Susanna loves Latin music, theatre, cinema, reading and politics.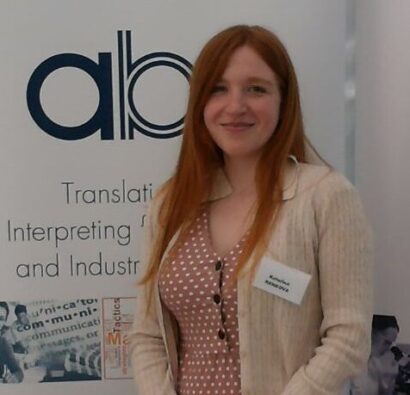 Most of our staff have been with us for years, so Kateřina Renková is our "new girl" – relatively speaking.
Katerina, who joined us in 2020, was born in a small town near Prague and worked for a Japanese translation firm in the Czech Republic. "It's the same job as I do now but we go about things differently," she says.
She came to England to improve her language skills and see the sights before deciding to stay. Her previous job was to arrange all the fun events for students coming to study English at a Brighton language school. As activities co-ordinator, she was responsible for everything from quizzes and Sunday brunches to trips to places like London, Oxford and Harry Potter World.
Out of work, Katerina loves travelling, board games – she plays a mean game of chess – yoga and hiking.