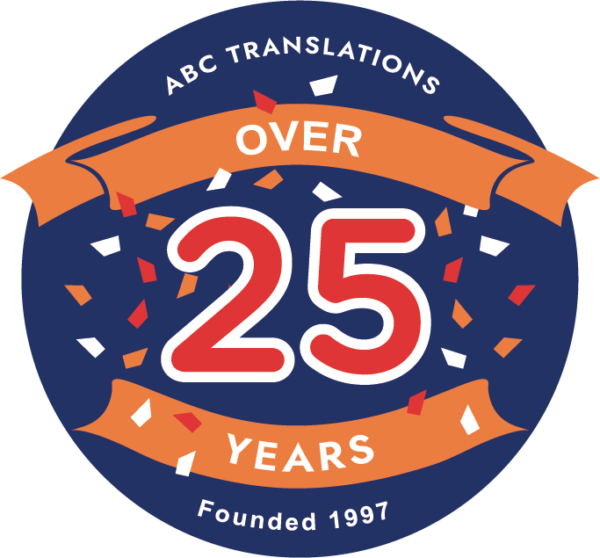 ABC Translations have been providing translation, interpretation and foreign-language writing services since 1997. And we're extremely good at what we do. We're experienced but forward-thinking, nimble but meticulous, friendly but professional.
Our team of five project managers works with carefully selected freelance linguists to meet the demands of a diverse client base in many areas of life and work.
Here's what sets us apart:
We have access to more than 1500 translators and interpreters proficient in more than 90 languages and dialects.
Our service is fast and accurate, with no compromises between speed and precision.
We are discreet, with clients protected by robust non-disclosure and confidentiality agreements.
We make life as easy as possible for our clients. We offer best practice advice and guidance, take ownership, and produce high quality work – first time, every time.
We go well beyond the literal translation of words, focusing on the right fit between translator and client. We deliver faithful, accurate interpretations of written and spoken language.
The combination of our costs and our excellent delivery provides exceptional value for money.