A DAY IN THE LIFE OF THE ABC TRANSLATIONS PROJECT MANAGEMENT TEAM
AM: Getting off to a flying start, you never know what your inbox holds…
The day starts of course with a decent cappuccino whilst the emails are downloading… we never know from one hour to the next just what challenges our customers will present us with.  Life is never dull at ABC Translations!
Completed translations have come in overnight from our translators ready for saving in each customer's folder on the server – every job is then carefully checked to ensure that the formatting matches as closely as possible to the original documents, and then printed ready for the Project Managers or external linguists to proof and prepare them for delivery to the customer.  For each assignment the Project Manager checks whether any certification needs to be attached to the translation together with the original text.  If no certification is required, then most of our customers accept delivery of the translations, together with our invoices, by email.
Sitting in our email inbox is a new assignment from a Manchester-based personal injury lawyer. We have translated many sets of medical records for him in the past, so he knows the quality of our work.  This particular case presents us with 39 pages of German medical records; some of the pages are typed and reasonably legible, other pages are handwritten in a typical doctor's barely legible scrawl.  To prepare a cost estimate for this customer we have to manually count the manuscript pages and OCR the typed pages; whilst one of the team is doing this, another explores the availability of suitably qualified German to English medical translators so that we can quickly give the customer a delivery date for his translation.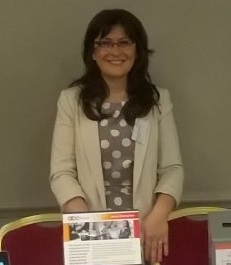 Throughout the day our top patent customer sends us various sets of claims for translation into French and German – the technical fields vary widely from telecoms and electronics to blood derivatives and surgical equipment, so the subject specialisms of each experienced translator need to be borne in mind when placing the assignments.
An acknowledgement is sent to the customer confirming that we can meet the deadline they have specified.  In due course each of these assignments will be checked in meticulous detail by our team for quality and accuracy of translation, and any queries resolved before delivery.
Project Manager Susanna Vomero comments, 'Close attention to scheduling and keeping track of different versions is essential'.
We have also received a Turkish marriage certificate from a solicitor relating to her client's divorce proceedings for translation into English.  We are aware that she needs either a statement of truth or an affidavit before a notary to accompany the translation (as per the Family Proceedings Rules), and that the statement of truth will be the most cost efficient solution.  However, we advise her to check with the court concerned as to what they require, as some judges will ask for additional certification.
In the DX, a coroner's clerk has sent us a Thai post-mortem report and the associated police reports as a British ex-pat has died in what are thought to be suspicious circumstances. The coroner needs to open an inquest into the death so needs full access to the relevant information in English. We prepare and send a quote via our online system, which the clerk can also accept online once he has authority from the coroner.
The email inbox pings again with an enquiry from a customer who is based on the same industrial estate as us; he wants to broaden his customer base into Europe.  He is a specialist supplier of headphone equipment and he will be selling his products through the five Amazon EU Marketplaces.  Amazon has very strict requirements about how the translated text will need to be delivered; machine translation is definitely not allowed, and the spreadsheet that requires completion is highly complex to say the least!  But this doesn't worry us as we have worked on this type of project more than once before.
We are looking forward to taking on more of these assignments in the future, as although they are challenging, it's also very rewarding pulling all the strands (languages) together. Susanna is always up for the challenge, she says 'I love working on multiple-language translation projects as they are usually complex and require ongoing collaboration and interaction between the different language translators and editors involved.'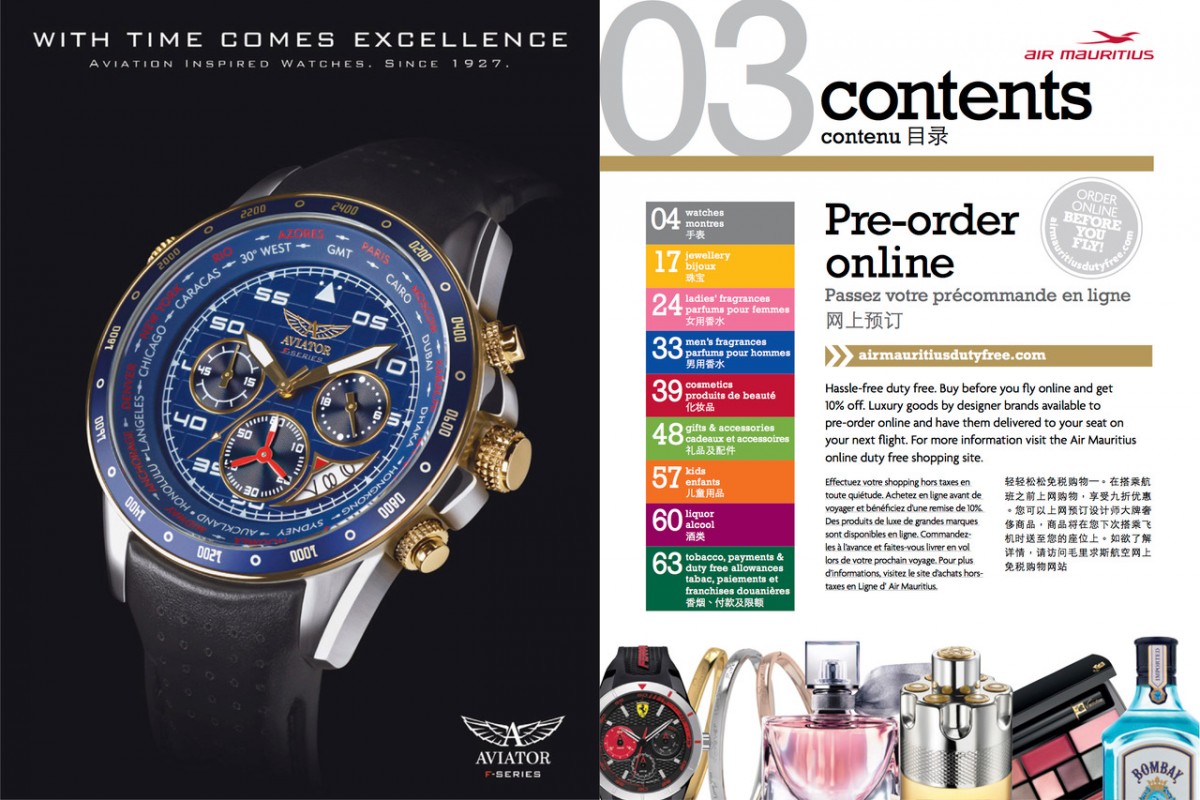 The next project that comes in is from a design agency who produce the artwork for those lovely glossy airline magazines that tempt us when we fly.  They need to have the full product range of perfumes, gifts and alcohol translated into French and Simplified Chinese.  We have carried out this type of work for this client many times over the years into several different languages. They trust us to produce a translation that is both fluent in the target language and matches the style of the original, and know that we will be consistent with existing translations of the various products.
The telephone rings with another enquiry: a young Portuguese doctor has moved to the UK to work and has been told she needs to provide an 'official' English translation of her  professional qualifications to the General Medical Council.  We explain that in the UK there is no such thing as an 'official' translation, but that the GMC will accept a statement of truth signed by a translator who belongs to one of the appropriate professional bodies, and quote her accordingly.
More patent-related work arrives; this time it relates to a patent opposition in a biochem case (Method for the in vitro detection of an infection by a micro-organism in a biological sample!). The client has sent over a range of documents, including some auxiliary claims, the minutes of oral proceedings and the patentee's written submissions, totalling some 25,000 words to be translated from French. We've already carried out translations in this opposition matter, so we quickly ascertain the availability of the previous translator (he used to be a patent attorney before switching to translating) so that we can let the client know a price and timescale and book the assignment.
PM: Have we missed lunch already?!
It's now 2pm, time to check if all is in order for tomorrow's interpreting assignments.  We have a couple of bookings scheduled; one is straightforward, a meeting between a solicitor in Leeds and one of his Polish clients who needs some support in understanding the particulars of claim for his personal injury case.  We make a couple of calls to both the customer and the interpreter and all is going ahead as scheduled.
The other booking is much more complex; it required quite a bit of preparation a month ago when we received the initial enquiry.  It's a simultaneous interpreting assignment for a business conference in Brighton where one attendee is Italian with very little knowledge of English.  Two interpreters have been booked so they can alternate throughout the day; they will be using a digital tour guide system so that they can share what each English conference-speaker is saying with the Italian delegate and vice versa (we were able to avoid hiring full interpreting booths given the small number of delegates).
After some initial concern, when we are told by the client that the digital touring interpretation system has not arrived, we are reassured by the supplier that it has been delivered directly to the hotel where the conference is actually to take place, as agreed. The overnight accommodation for the interpreters has also been confirmed, so all is in place for a successful assignment.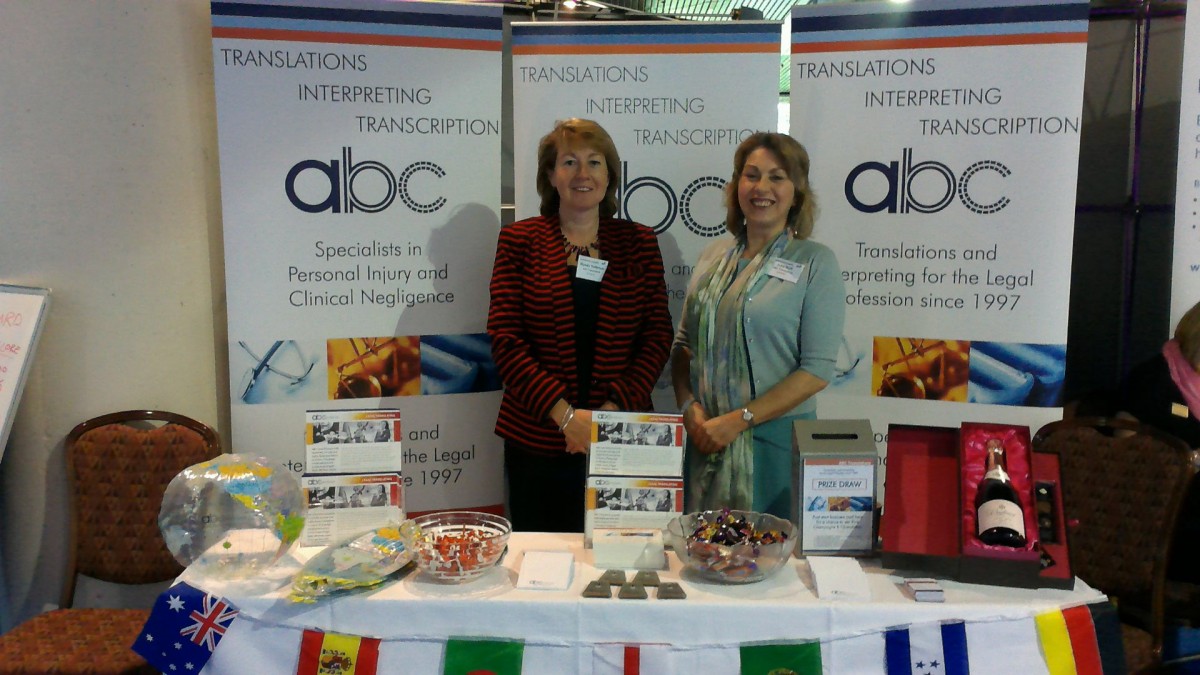 Mandy Holbrook, Project Manager and Julie Roff, Director at the annual APIL Conference
Nothing like a last minute request!
Towards 4pm we receive a call from a firm of solicitors who are desperate for a Russian/English interpreter to assist their client at a Family Proceedings Court the following morning at 10am for a Directions Hearing; they had arranged for an interpreter to attend but have been let down at the last minute.  We hit the phones trying to find a court-registered Russian interpreter who is free, not an easy task as many are already booked.
The case is funded by the Legal Aid Agency so we have to negotiate with the potential interpreter to ensure that they are happy to accept the LAA rates of pay.  It turns out that the customer also has 6.5k words of an English witness statement that needs to be translated into Russian in order that their client has a clear understanding of what will be said about him in court.
Delivery of this translation is very much time critical as the court case begins in a few days, so we immediately start to resource a suitably qualified translator and schedule-in the required proof-reading.
Some days are different – we get to visit our clients, go networking, help out at school career fairs and attend exhibitions. But the work always comes first.
Of course, we would not be able to serve our customers as well as we do without our superb team of qualified and experienced translators and interpreters, many of whom have been working with us for almost 20 years. They often work to very tight deadlines, on highly specialised texts, or in stressful situations with emotional and vulnerable clients, and their professionalism, flexibility and confidentiality make our job possible.  We thank them most sincerely for all they do for us.
Posted on: 
Contact us now for a free quote.
Whatever you need to have translated, and in whatever language, we can help. We're precise and professional, accurate and approachable.