There are so many worthwhile charities out there that deserve help, so it's always difficult to decide where a contribution would be most valuable. We've made donations in the past to a range of organisations, some suggested by our staff and some by our customers.
However, when we met Sam from YMCA DownsLink Group at a local Brighton Chamber event, we realised that they were a perfect fit for us. We wanted to support a local charity where our language skills would be useful, as that enables us to make a bigger contribution.
We were therefore delighted to be able to provide translation support to the group to help them achieve their goals in providing care and accommodation to vulnerable young people across Sussex and Surrey, especially where the language barrier creates additional problems.
So far they have asked for our assistance in providing translated documentation for those young people who speak languages less familiar in the UK, such as Oromo, Tigrinya, Amharic, Pashto and Kurdish, in order that they understand all the rules and procedures necessary to support them in gaining safe accommodation and care.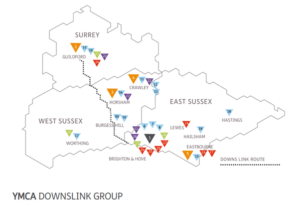 YMCA DownsLink Group works to prevent youth homelessness across Sussex and Surrey. Every night, they provide accommodation to more than 750 young people who are homeless or at risk of homelessness.
Through their youth advice centres, community and school counselling services, family mediation and other youth focussed services, they also provide additional support to 10,000 children, young people and families each year.
If you might be interested in working with the charity in some way, you can volunteer, donate, fundraise or become a corporate partner, like ABC Translations. Or just contact Sam Hart via email at sam.hart@ymcadlg.org or call 07741 324409 to discuss the opportunities available.
Contact us now for a free quote.
Whatever you need to have translated, and in whatever language, we can help. We're precise and professional, accurate and approachable.